2013 EDITION OF THE CATALAN CHOIR CONVENTION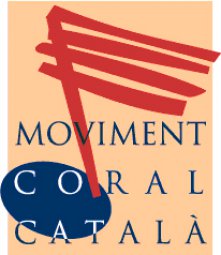 02/01/2013
The yearly gathering of choirs, conductors, publishers, labels, producers, etc; All of us who are part of the small, yet wide and diverse Catalan choir scene.
The 2013 edition of the Catalan Choir Convention will be devoted to YOUTH. It will take place on the 12th January.
The following will be presented first hand in detail:
-COR JOVE NACIONAL DE CATALUNYA
-Setmana Cantant de Vic
-Mediterranean Voices Conference
-Núria Giménez, 2nd prize winner in the Concurs Coral Europeu de Joves Compositors.
-Segona temporada d'Espai A - Xarxa d'Arts Escèniques Amateurs de Catalunya.
-European projects and activities for youth choirs: Choirs in Movement (Bonn, Germany), EuroChoir (Pecs, Hugary), Choral Crossroads (Limmassol, Xipre), Eurotreff (Wolfenbuttel, Germany).
As we did last year, we will have: new repertoir, interesting choir projects showcase, debates with Catalunya's best conductors, etc.