3rd José Luis Lopategui Children's Guitar Competition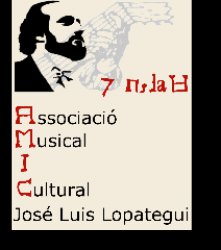 05/02/2014
The Associació Musical i Cultural José Luis Lopategui and the school Aula de Música 7 organize the Third Children's Guitar Competition, as a tribute to guitarist and pedagogue José Luis Lopategui.
For the third year now, GEMC collaborates with this initiative aiming at the promotion of guitar playing among 8 to 12 year old students.
The competition will take place on the morning of the 29th March 2014 at Associació Cultural i Musical José Luis Lopategui - Av. Diagonal 327 -, where the prize giving ceremony will also be held that afternoon.